I am pretty excited about the news, a few weeks old by now, that Microsoft is going to include jQuery with ASP.NET. For those who do ASP.NET development and have never taken a look at jQuery: you really should do so as it is a great tool to use for client side scripting!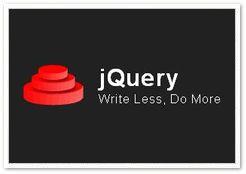 One of the cool things Microsoft is adding is Intellisense support, something that makes using jQuery a lot nicer!
But why wait until Microsoft release the updated jQuery file with the extra comments?
If you want Intellisense you can have it right now!
Yes that is right Mustafa already added the required comments and it makes using jQuery even better [:0]
You can download the jquery-1.2.6-intellisense.js from his blog at http://www.mustafaozcan.net/en/post/2008/06/15/JQuery-1-2-6-Intellisense-for-Visual-Studio-2008.aspx.
Enjoy jQuery
[f1]
[f2]