On Saturday I attended the inaugural DDD East Anglia and took the ideal opportunity to announce the details for this year's DDD North!  The event has been in the planning stages for a while and work continues apace.  I'm delighted to announce that we will be returning to the University of Sunderland on Saturday 12th October 2013 for DDD North.  The University of Sunderland's Sir Tom Cowie's Campus at St.Peters' is a fantastic venue and was a fantastic place to study when I was studying for my degree many years ago.  We are working hard with the University of Sunderland, Sunderland Software City and Sunderland City Council to make sure this is the best DDD North yet!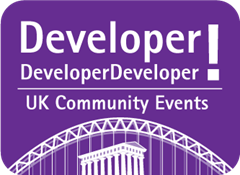 DDD North has launched a new site at http://www.dddnorth.co.uk and improvements and functionality is being added hourly at present as we ramp up our efforts.  The DDD North Call for Speakers is now open and will remain open till early-mid August before voting will commence so get your session submissions in now!  We'd love to see some new speakers submitting sessions as the original premise of DDD Events was to encourage and introduce new speakers.
DDD North is a free event and would not be so if it were not for the support of our fantastic sponsors.  If you know of any business or groups who would like to sponsor DDD North, we have a range of packages available and are open to discussions about suggestions, please get in touch using the contact form.
In the meantime keep an eye on www.dddnorth.co.uk for more news and sessions being added daily.  I look forward to seeing you at DDD North 2013 at the University of Sunderland!