As I write this I'm looking out the window into my veggie garden where the rosellas are having a feast on the sunflowers again. There was so much activity around my sunflowers and tomatoes (probably an exquisite combination for the birds… actually sounds quite nice really, but probably nicer lightly roasted/grilled 😉 ) I decided to take a few photos.
Rosella in the orchard: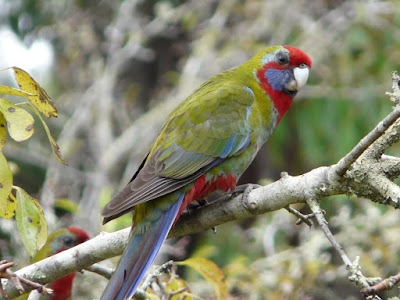 crimson rosellas eating my sunflowers: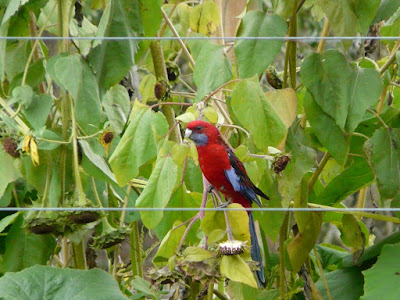 Red Wattle bird. These guys love tomatoes, apples and pears . They are called "Red" because of the red things (called wattles) on their neck.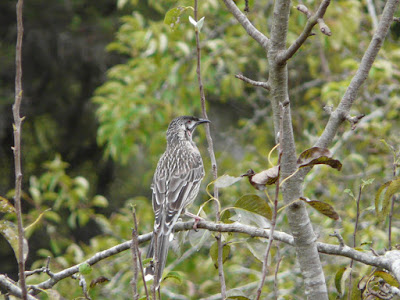 And a magpie. These guys are mainly meat eaters: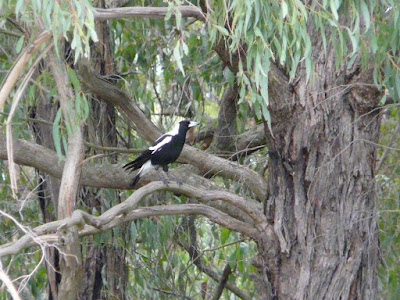 Of course, my favourite little birds like the blue wren and the wagtails etc, weren't to be seen while I had the camera… maybe next time …