Joining the Ranks
Well I've taken the red pill, gone blue card, lost my MVP status, been assimilated into the collective, and joined Microsoft! I am now a Program Manager on Visual Studio Team System.
On to Washington
On Friday (July 7th) my girlfriend, Dawn, and I flew up to Seattle Washington First Class (Delta) curtesy of Microsoft! The same day we looked around the gorgeous Microsoft campus and met up with my team for a quick visit. Saturday we settled into temporary corporate housing in beautiful Bellevue Washington. Today (Tuesday) will be my New Employee Orientation (NEO) and my first official day as an employee!
Blog Migration
My plan is to migrate over to a blog on blogs.msdn.com which is the blogging site for Microsoft employees. So this may be one of my last posts here. I am no longer an MVP (how sad) as the MVP award is only for non-Microsoft employees as it recognizes key community leaders in the industry. Since I am now a "previous MVP", and this is the MVP blog site, I'll leave the logo up for now. Being an MVP has been a terrific experience!
The Photos
Here are some photos from the trip so far… 🙂
On campus to stay this time! Not just another MVP conference or EAP, this is the real deal.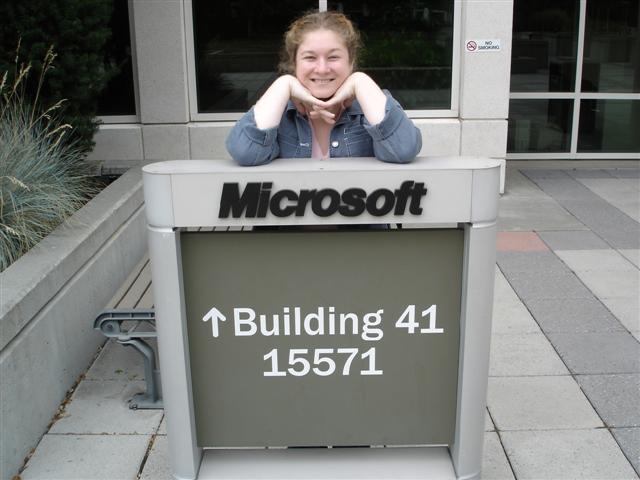 Dawn at the building sign for my new location.
Sunday was spent visiting downtown Seattle, particularly the famous Pike Place Market.
My favorite site at Pike Place Market, heck, all of Seattle… 🙂