Uncategorized
Comments Off

on FTC – Baby Formula SCAMS actively circulating
The FTC shares an awareness of active scams, while baby formula supply is in process of being increased.  As some parents may be desperate for needed supplies, scammers can unfortunately take advantage of folks.  Please be careful in only using safe & reliable mainstream resources. 
Not enough baby formula means plenty of scammers | Consumer Advice (ftc.gov)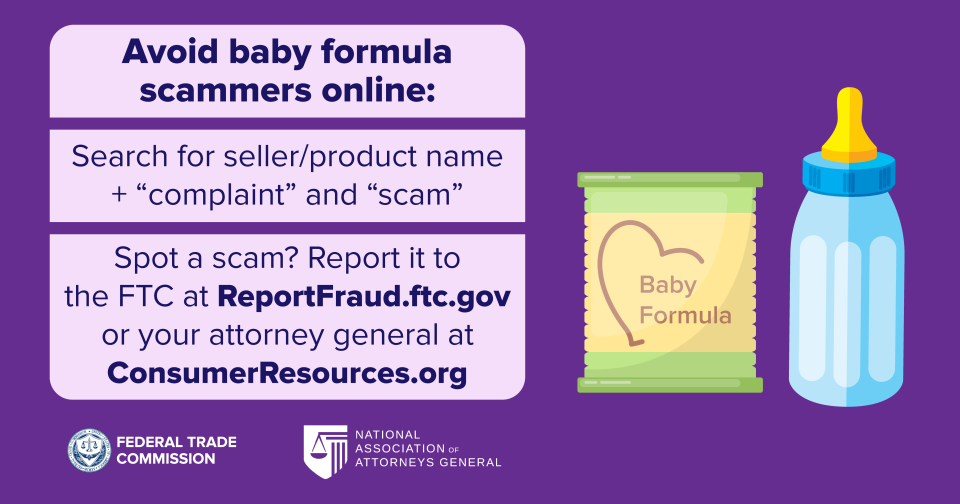 Scammers exploiting the high demand for baby formula have sunk to new lows. They're popping up online and tricking desperate parents and caregivers into paying steep prices for formula that never arrives.  Scammers may set up fake websites or profiles on social media platforms with product images and logos of well-known formula brands — all to make you think you're buying products from the companies' official websites.
Best practices to avoid SCAM attacks