Event details: The event takes place 14th of March (Saturday) in Helsinki, Finland at a hotel named Kamppi Radisson Blu.The part of the city is called Kamppi, which is also the metro station name.
You can see the speaker lineup and sessions here: http://www.spsevents.org/city/Helsinki/Helsinki2015/speakers
The day starts at 8:00 with morning coffee and registration. Keynote starts at 8:30 and the day runs until 6pm (18:00).
Speaker dinner is the day before, 13th of March Friday night at 6 pm at the same place!
Questions? Urgent matters? At any time during the event (13th-14th March) or around that time, if you have anything you need help with, ping us via email, WhatsApp or with an old fashioned phone call:
Mr. Jussi Roine, jussi@onsight.fi, p. +358 45 2374849
Mr. Jussi Mori, j.mori@peachesindustries.ch, p. +358 50 323 0766
Getting to Finland
The popular opinion seems to be that flying to Helsinki is the fastest and most efficient way of getting here. Unless you live in the Åland Islands, in which case you are better off using the ferry or the infamous booze cruises that go back and forth between Helsinki, Finland and Stockholm, Sweden.
The Helsinki airport – getting to the city
The official name is The Helsinki-Vantaa airport, and the designated call sign is HEL. No, it's not missing an'L' character, we know. The "Vantaa" portion is non-decipherable even to us, native Helsinki..ians. Vantaa is a relatively small and obscure town next to Helsinki. I think we might go Clash of Clans over them and simply rename it to Helsinki, Part 2: The Country Side.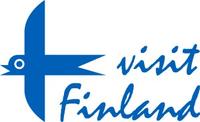 The official page for Helsinki-Vantaa airport is http://www.finavia.fi/en/helsinki-airport .The terminal map is shown here: http://www.finavia.fi/en/helsinki-airport/arriving .I think the second only Starbucks of Finland is located there, so make sure to get some coffee while on the go. To reach Helsinki from the airport, you can either take a public bus, the Finnair bus or a taxi. Public transportation buses from the airport to the city center take about 45-50 minutes. There's also an option to take the bus first, then hop off at the first metro station and take 4 stops to arrive at Kamppi, where the hotel is located at. A bus ticket, that covers Vantaa (the obscure little town where the airport is physically located) and Helsinki(the major metropolitan area, where everything cool happens) is 5 €. You can also purchase a day ticket for12 €, allowing you unlimited travel for 24 hours. There's no discount on return ticket, so prepare for a 10 €cost for bus + metro travel both ways.
A fine and detailed step-by-step journey with a bus and the metro is shown here: http://bit.ly/1D0OtGk. The Finnair city bus is another option, as operates on 20 minute intervals. Finnish people like punctuality and schedules, so this is a trustworthy schedule. It operates between the airport and centrail railway station, quite close to the hotel where the event takes place. This takes about 25 to 28 minutes one way.Tickets are 6,20 to 6,30 € per way, depending if you purchase a ticket in advance or from the driver.
For details on the Finnair city bus, see here: http://www.finnair.com/int/gb/information-services/at-the-airport/transportation  and the detailed schedule here: http://www.finnair.com/go/documents/PDFs/FCB_aikataulu0914_WEB_spread.pdf Finally, taking a taxi is probably slightly faster but more expensive. You can pre-book a taxi at http://bit.ly/1F7msML. The pre-quoted price is 63 €, which is flat-rate in this case. It means you'll pay 63 €, regardless of the traffic or circumstances. Personally, I normally take the taxi if I'm in a hurry, otherwise I'll take either bus (public or Finnair city bus)and spend the extra 20 minutes reading my Kindle.
The event venue
The venue for the event is a hotel called Kamppi Radisson Blu. The address is Runeberginkatu 2, Helsinki.You can find all the details for the hotel here: http://www.radissonblu.com/royalhotel-helsinki/location/kamppi-helsinki The hotel is located about 700 meters from the central railway station, so as long as you get there, you are set. It is right next to the metro station (1 stop from the central railway station, towards Ruoholahti-station), and very close to the heart of Helsinki. There's also a fairly big shopping mall next to it for any urgent shopping needs: http://www.kamppi.fi/en/
We've negotiated a discounted price for attendees and speakers at the hotel, and they are 129 €/night (1person room) and 149 €/night (2 person room). There's a quota of 20 rooms. You might get a cheaper rate from their web site at http://www.radissonblu.com/royalhotel-helsinki/location/kamppi-helsinki so it's worth checking out. Typically a hotel night in Helsinki goes between 80 to 130 €/night. The cheapest hotel room is the Omena Hotel (the Omena means Apple, funny that is), which is very close to the venue as well. Their rate as of today is about 75 €/night. They have two locations nearby. See details on their site here: http://www.omenahotels.com .
Speaker facilities
We've secured an extra room for speakers during the conference. Wifi is available for the whole venue and upon testing it was very fast and reliable. All projectors are Full HD, with digital (HDMI in most cases)inputs. Bring your own adapters if you have a specific hardware that does not eat VGA or HDMI. We'll aim to have a few adapters available in all rooms.
Language, money, normal stuff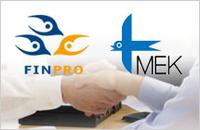 Finnish people speak Finnish. It's a fairly challenging language to learn, but once you learn it, there's only one place in the whole world where you can speak it! Finland! Yay! Most people are also able to communicate in English, especially in the capital area. Finnish people are a bit like a Heinz Ketchup bottle: A bit hard to open up, but suddenly we kind of splash out and it's all good from there. In case you want to communicate in Swedish, we are mostly bi-lingual due to someone from Sweden having something to do in Finland centuries ago. Jättebra, as they in Sweden. If unsure, just use English 
Money. We use the €uro and things are a bit more expensive than in most other countries. Except Norway.That place is expensive so we never visit them Norway-people. Most, if not all, places accept major credit and debit cards. In fact, I never carry any real money – just plastic, and it's accepted widely – even the taxi and night clubs accept credit cards. Normal ATMs can be found on almost all corners of the city, so withdrawing money is not a hassle, assuming you have credit on your bank account.
Safety
Helsinki is a safe city. Normal precautions still apply: Try not to carry your wallet in your back-pocket of your jeans, since there's sometimes that one guy with a bad haircut who pickpockets and leaves Finland the next morning on a ferry to Tallinn. Not implying anything, just that pickpockets are rare but still exist, like in any other major city in Europe. Other than that, it's safe. People are friendly, and you get by with normal civilized manners. Police can be trusted. The same applies to grocery stores, pubs, department stores etc. People are trustworthy, and you should always get the correct change and receipt for your purchases.
Mobile data
Helsinki is very well covered with 3G and 4G mobile data, so if you have a good roaming deal, you shouldn't miss any of your important Facebook status updates! Open Wifi connectivity exists here and there, mostly in coffee shops, lunch places and larger hotels. There's also one operated and offered by the city of Helsinki but I haven't seen the SSID since 2007 anywhere. Maybe it's a myth, much like the smiling Finn. A prepaid mobile sim card can be purchased at most kiosk's that operate under the R-Kioski brand, as well as most grocery stores. DNA, a mobile operator, offers several prepaid services: The DNA Prepaid Tablet 10 GB is 19,90 € and works for 180 days. The data is capped at 10 GB (hence, the name!). Top speed is 150 Mbps, and you can do top-up for the card at most kiosks. See (Finnish) details here: http://bit.ly/1wpPGVp DNA also offers the DNA Smart Prepaid, with 1 GB of data, unlimited SMS and MMS, and with a daily price of 0,49 €. The starting cost is 4,90 €. Saunalahti is another mobile operator, offering the Prepaid package for 4,90 € (starting fee) and 1,90 €/day for unlimited data. See details here: https://kauppa.saunalahti.fi/#!/puheliittymat/prepaid
Most Finnish people have unlimited mobile data on their mobile phones for a flat-rate (14 €/month for4G!), so while it's not usual, it's probably perfectly acceptable to ask for a quick hotspot access. We don't have a Finnish word equivalent to "please", so a smile is all it takes 
Presentation
Our Sponsors – Thank you!
Random stuff that does not fit under any other topic
Weather is something between "a little snow", sleet, rainy and "hey, we can see the sun the first time since October." Average temperature for March in Helsinki is between +0 C..+2 C. Since Helsinki is conveniently located next to the open sea, it might be a bit windy at times, and a bit damp. Wear something that is warm enough, and does not melt in the rain. It might also be slippery, so be careful when roaming around the city in the evening.
Sauna. Not obligatory. No swim wear, so essentially you'll be naked. It's okay, everyone else is naked there too and nobody is judging and nobody really cares. Same-sex sauna is not common, and mostly occurs in the summer when enough people get 'inspired' by alcohol and the cottage sauna in the woods is simply too small to fit women and men at different times, so we all cram in there together and there's nothing weird about it. In fact, it's a bit uncomfortable if you ever choose to experience it, since someone is always throwing too much water on the stove, and everyone's talking loudly for some reason. Finnish people are very comfortable in silence, in that funny way.
Well after all is said and done I cant wait to see all my friends and make many more in Finland,  checkout the city after the Speakers Dinner and the event then it's a 16 hour flight home next week
I'm just lucky I don't need a Visa!!!
Citizens from the following countries do not require a Visa when entering as a tourist and are allowed to stay for a duration of 90 days:
| | | | |
| --- | --- | --- | --- |
| Andorra | Argentina | Australia | Bulgaria |
| Brunei | Bolivia | Brazil | Canada |
| Switzerland | Chile | Costa Rica | Guadeloupe |
| Guatemala | Hong Kong | Honduras | Croatia |
| Israel | Iceland | Japan | North Korea |
| South Korea | Monaco | Macau | Liechtenstein |
| Martinique | Mexico | Malaysia | Nicaragua |
| Norway | New Zealand | Panama | Paraguay |
| Romania | Singapore | Slovenia | San Marino |
| El Salvador | Uruguay | Venezuela | United States |
| Vatican City | Réunion | | |
Cheers,
Ivan Sanders
SharePoint MVP / MCT
Blog: http://blogs.msmvps.com/ivansanders/
---