BitCoin es la blockchain más conocida. Ethereum es el "new kid on the block", y tiene similitudes y diferencias con la BitCoin. En principio, Ethereum tiene nodos ejecutando, que intercambian transacciones, bloques, y van formando una blockchain por consenso distribuido: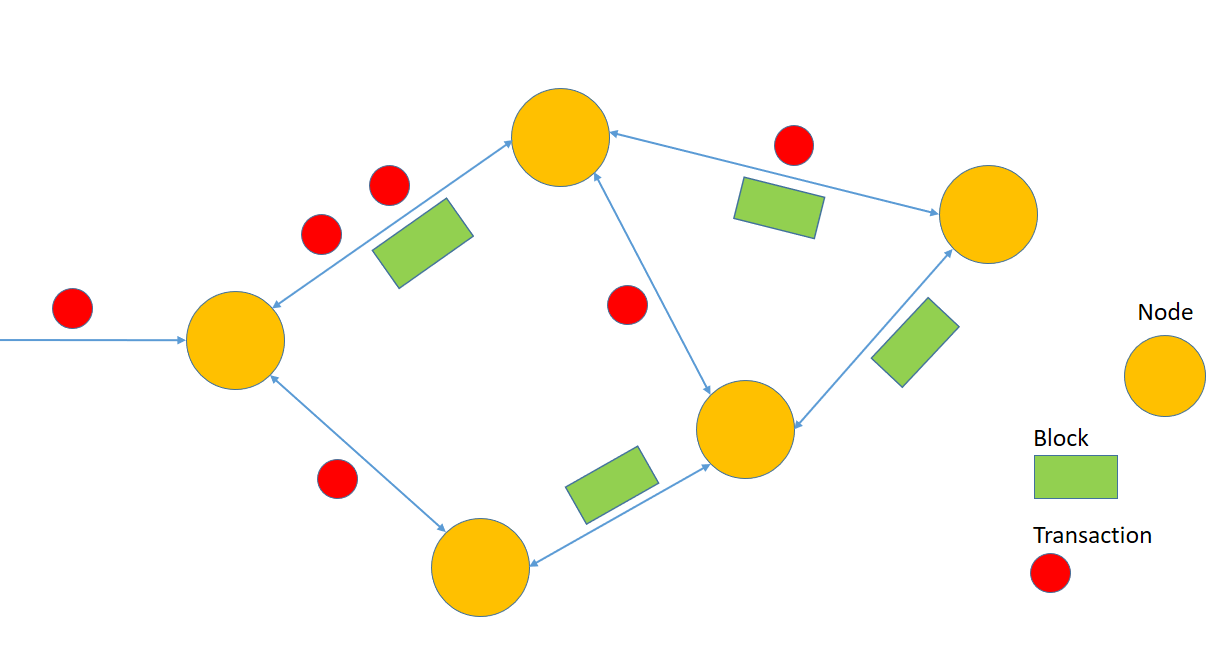 El conseso se basa en un "proof of work" en cada bloque agregado a la blockchain, de manera parecida a como se hace en BitCoin. Pero ahí acaban las similitudes. La estructura interna de una transacción, el estado del mundo que se guarda al final de cada bloque, son diferentes. Por ejemplo, en Ethereum hay cuentas,  y se mantiene en su estado el saldo, mientras que en BitCoin se manejan "unspent outputs", en vez de saldo.
Pero la principal diferencia es que en Ethereum, cada cuenta puede tener un contrato inteligente. Cada nodo de Ethereum corre una Virtual Machine que puede ejecutar esos contratos inteligentes. Cada transferencia puede (o no) ejecutar un método del contrato inteligente asociado a la cuenta destino de la transacción. Esto abre la posibilidad de todo un nuevo mundo de casos de uso.
El tener contratos inteligentes en Ethererum/RSK, es una de las motivaciones para intentar la comunicación bidireccional de estas dos blockchains. BitCoin es limitado en la ejecución de scripts, y los contratos inteligentes son un nuevo mundo a explorar.
Nos leemos!
Angel "Java" Lopez
http://www.ajlopez.com
http://twitter.com/ajlopez