Occasionally, pre-made PowerPoint templates design may not be what you are looking for or there simply isn't any available that fits a specific theme/topic. In this case, you may want to create one yourself. So what we have previously are couple of sample template slides created in PowerPoint (apart from the background, which can also be created using Freeform if you have the time to do so).
The first image shown below is a sample title slide. For the background, there are many royalty free or stock images (for a small sum of fee) that you can find on internet. The curved banner is created using Insert > Shapes > Stars and Banners > Wave. You can also apply some shape effects to make it looks more realistic. First, add an Accent Color 3, 8 pt glow. This applies a glow effect which makes it looks distinct from the background. Next, add a Shadow > Outer > Offset Center to darken the glow.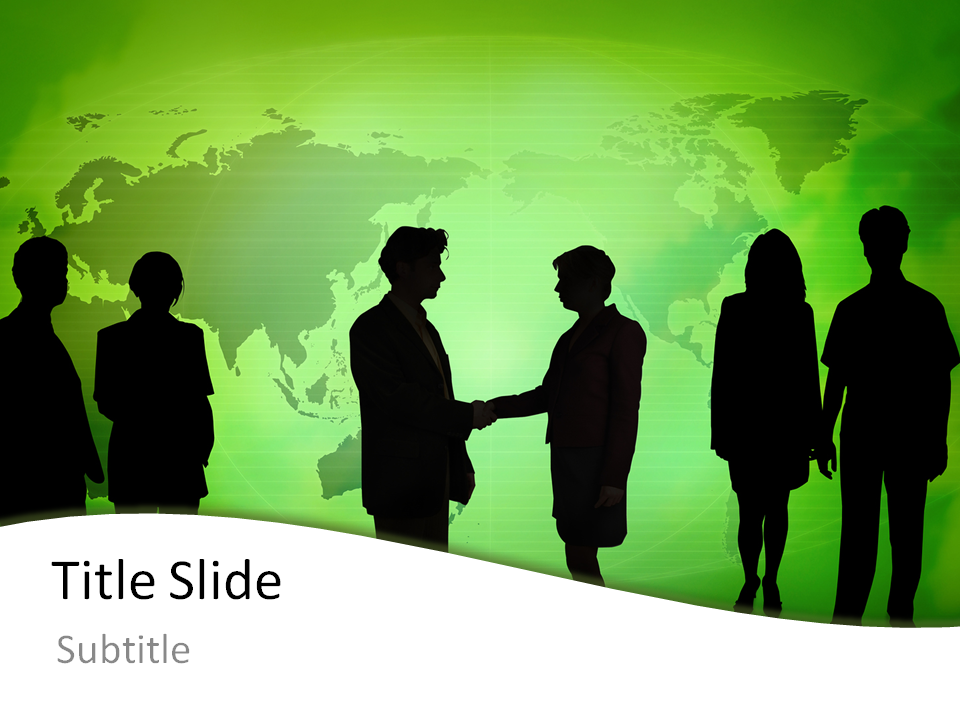 The second image uses the same wave shape, but with a few tweaks. You need to skew the image using the bottom yellow handle on the wave, lengthen the width and shorten the height, then rotate the shape. Sound complicated? Second image on the right is a full view of how it is done. Next, give it a green glow as stated on the first image, then an Inner > Inside Center Shadow. This makes the banner sink into the background.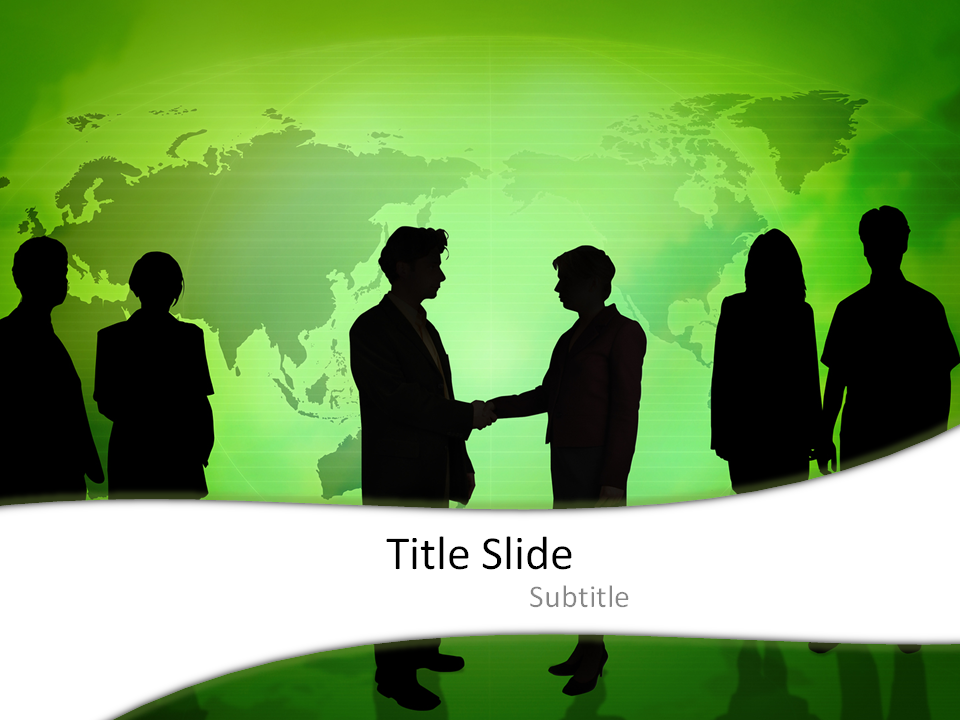 The third image is a content slide, with the content panel done using an oval shape (slightly longer height) and the ring made using Insert Shapes > Basic Shapes > Block Arc. Then, give both the shapes an outline a dark green outline (or an outline color that is similar and slightly darker to the background). Next, right click on the shapes, select Format Shape and set Fill > Transparency to 20%.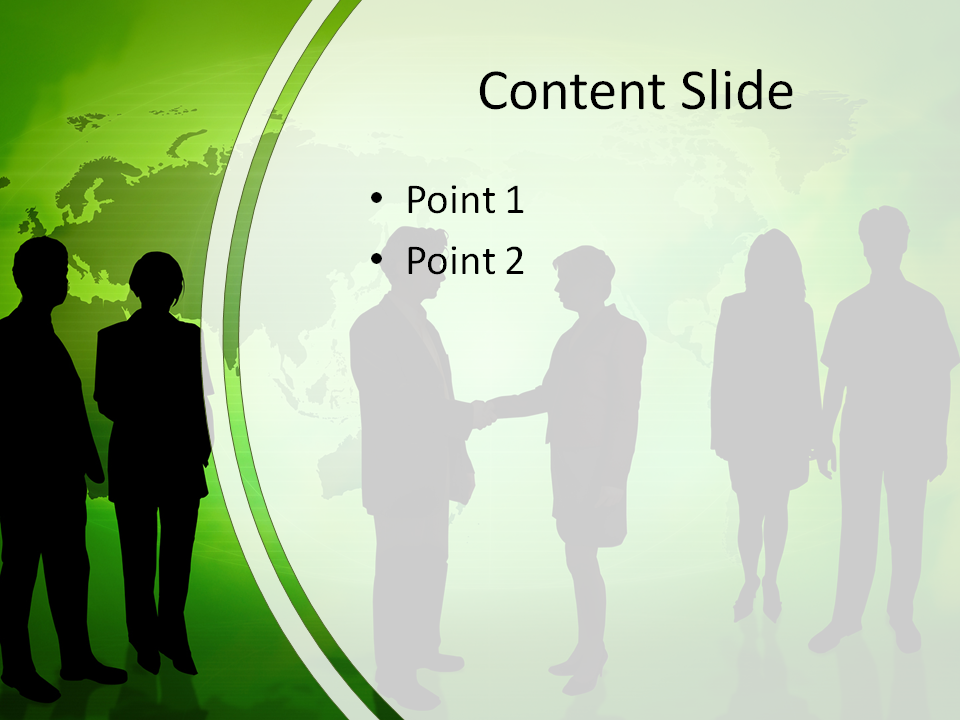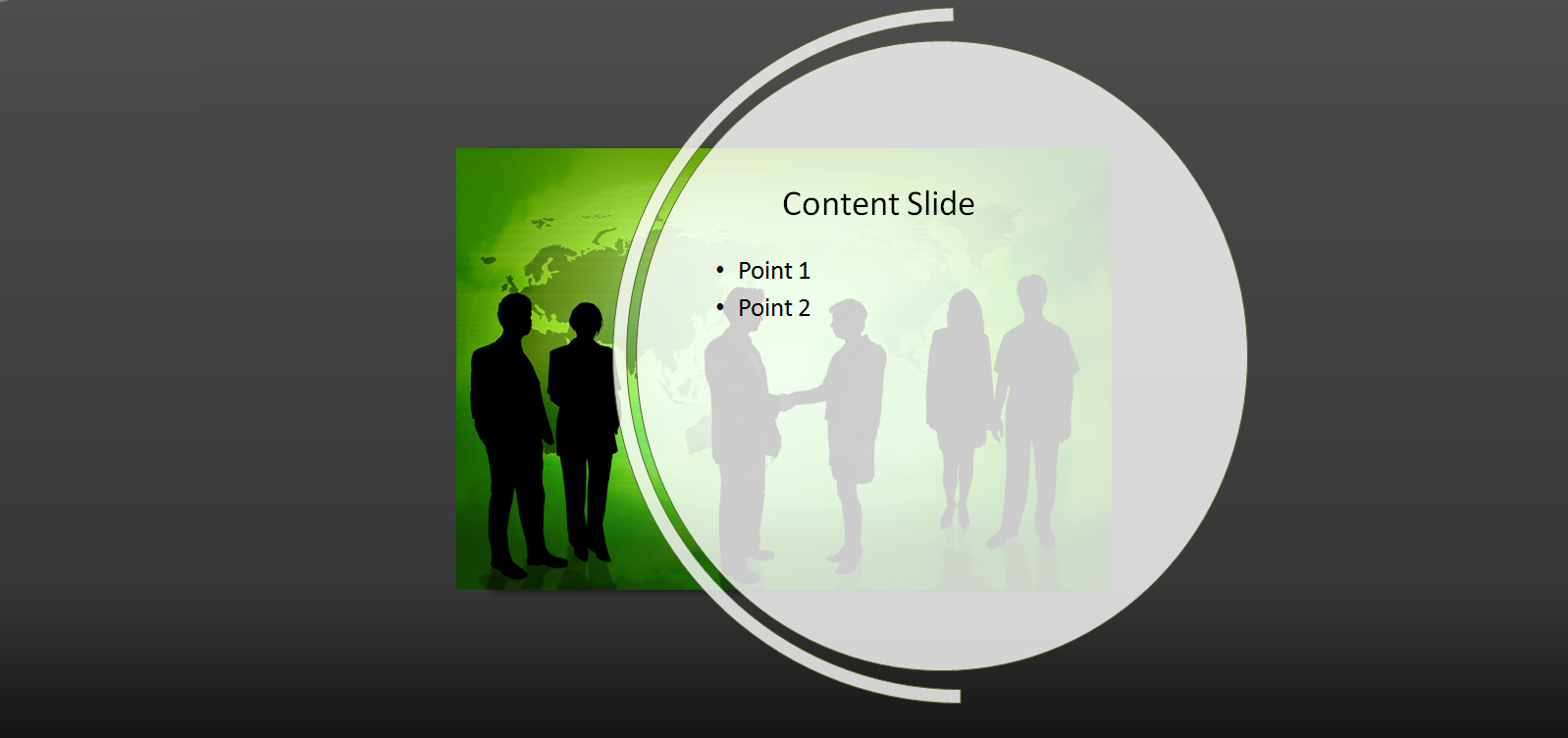 The fourth image is a wave shape. Increase the height so that the wave does not look overly curved. Then add an appropriate outline color, and an additional rectangle to cover the remaining background.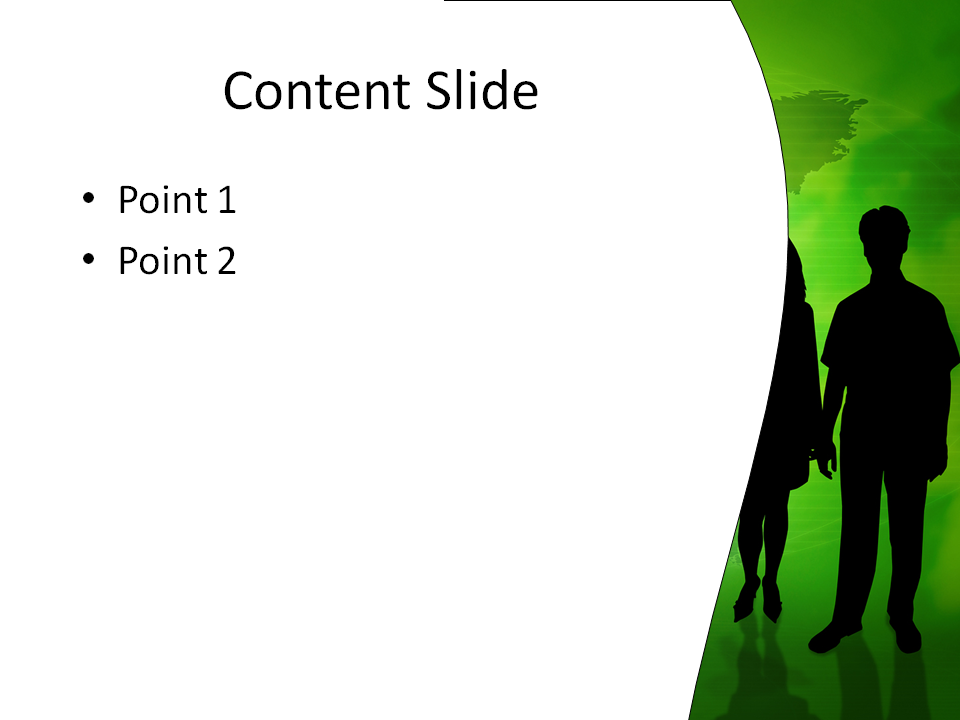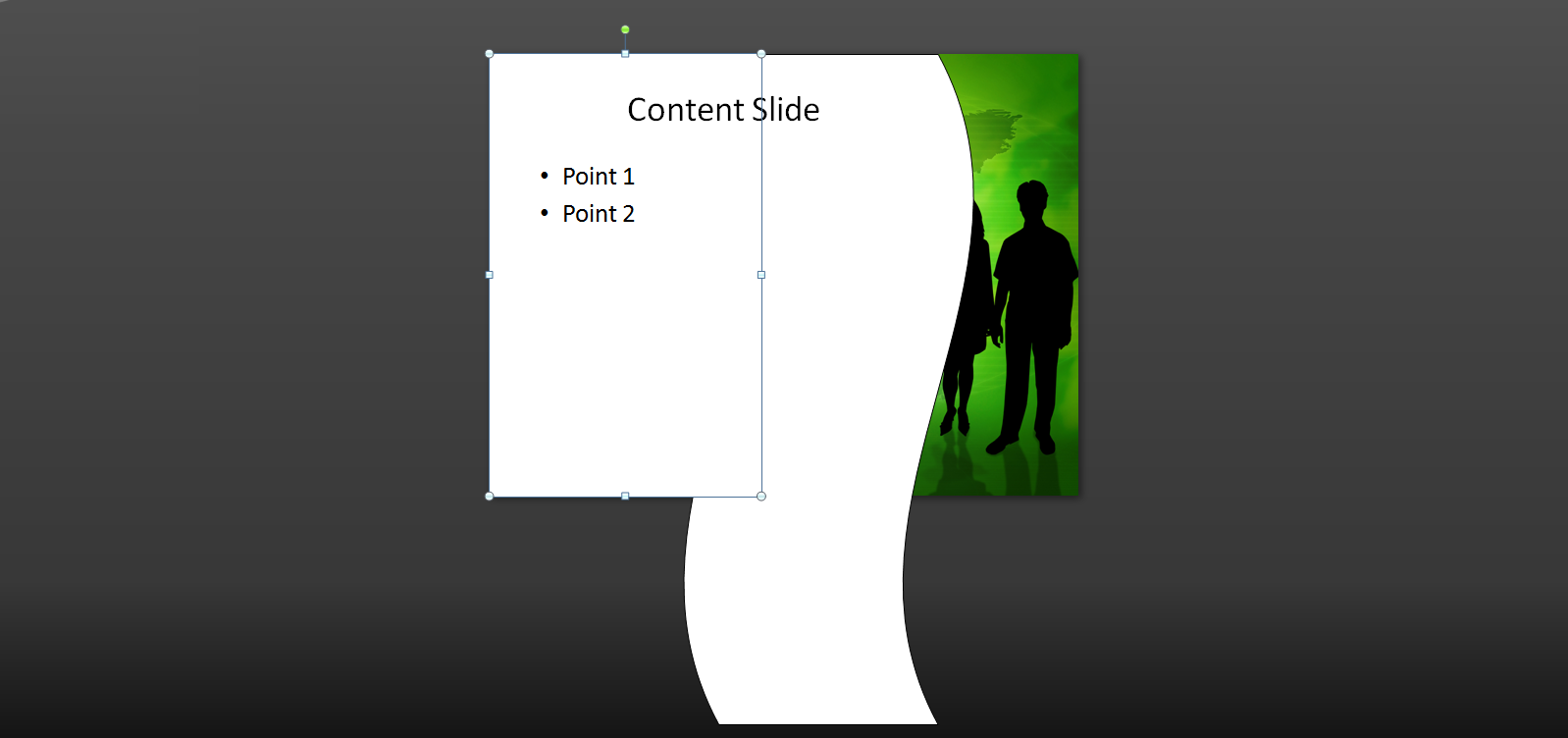 Last image will be revealed in the next article. See if you can figure out how it works!