We have come to the last image. The fifth one is slightly complicated. The concept is to do a moon-like curve that cover about 3/4 of the background while leaving 1/4 of the top, the left and bottom, and 1/4 of the right as the background. It uses Basic Shapes > Tear Drop. Now you may ask, why not simply use an oval shape to do it? The reason for not doing so is due to the top right corner, which cannot be covered completely if you use an oval shape. Likewise, increase the size may not get the result of your preference and covering it with additional shape may not look neat. The Tear drop shape does just the job in this case. Next, add a simple glow to the tear drop as an outline for the content panel.
For the banner of the content slide, you will need a random abstract image cropped and then added with Picture Effects > Soft Edges > 5 Point. Then, place a rectangle on top of the banner, add a black outline and set the transparency to 50%. As for the background, I gave it a light blue recolor and an Artistic Effect > Texturizer (which is only available in PowerPoint 2010).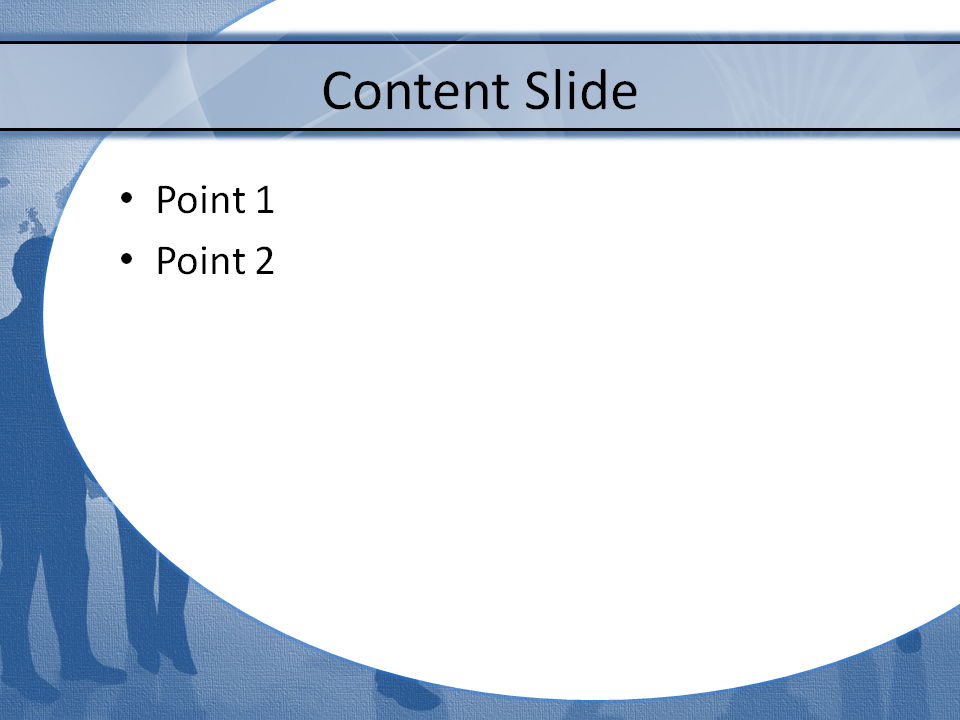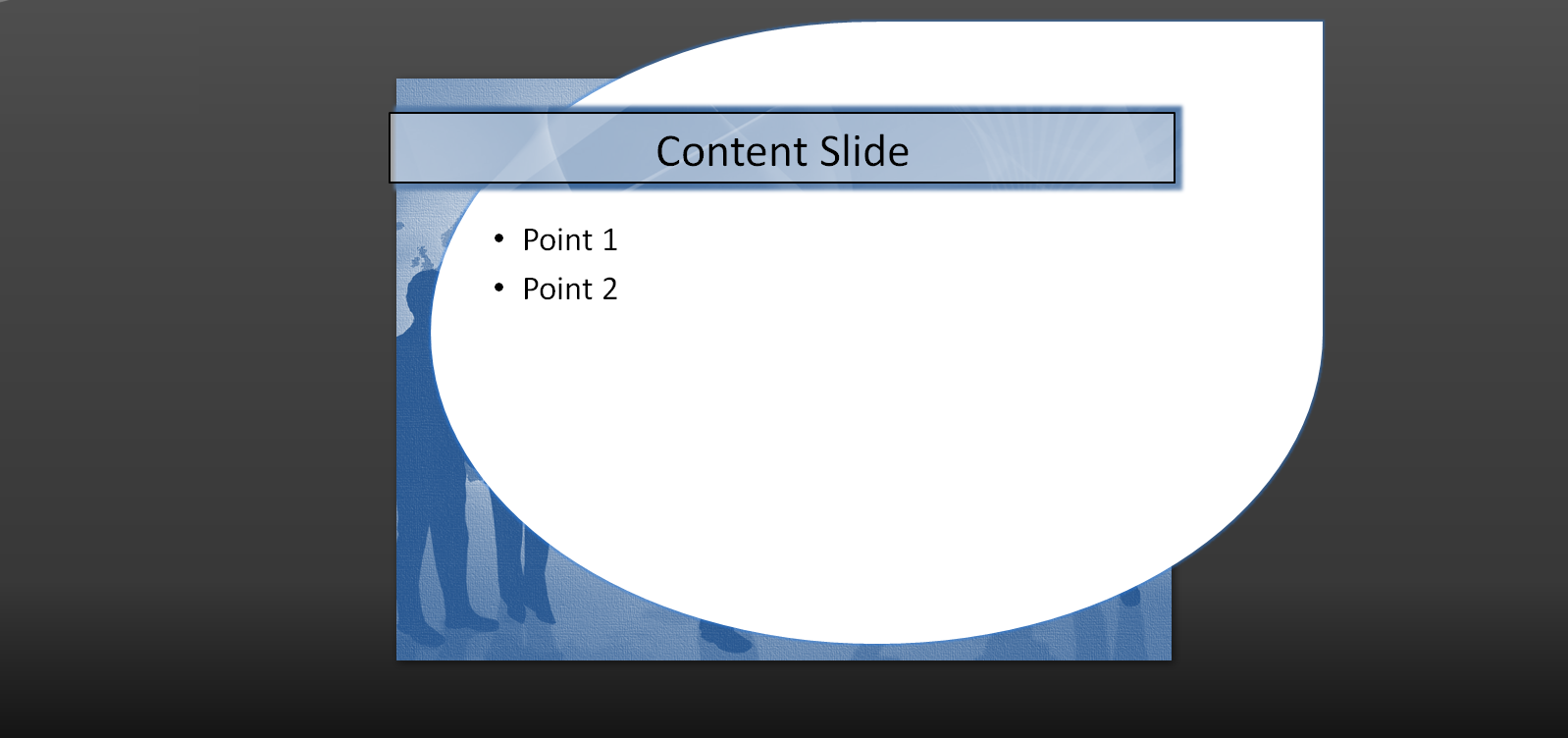 Through these articles, you can see that it is not as hard as it seems to create a PowerPoint template of your liking, with the help of a background image. Play around with the various shapes provided in PowerPoint and you should be able to create your own customized PowerPoint template. You can also download the actual PowerPoint Template Demo that has been shown so far.